Below you'll find the most recent and general news items. If you're keen on staying connected to read more inside developer stories and previews please join the CaseTalk community.
---
Jun 2018
[DUTCH]
Op dinsdag 26 juni zal een middag worden gehouden over het gebruik van feit georiënteerde modelleringsaanpak (FCO-IM) in de praktijk. Als oud deelnemer aan de training "Hands on Fact Oriented Modeling", belooft dit een interessante middag voor u te worden.

Op deze middag kunt u onderling ervaringen uitwisselen, vragen stellen en zal een aantal presentaties ingaan op de toepassing van feit georiënteerde modellering in de praktijk.
Registreer bij MeetUp.com
Jun 2018
[DUTCH]
De volgende Full Scale Data Architect ontmoeting zal plaatsvinden in Utrecht. Ron Nagtegaal zal aldaar de architectuur van ProRail presenteren. ProRail gebruikt al jaren de feitgebaseerde aanpak en het gereedschap CaseTalk. Ron Nagtegaal is de lead Data Architect en werkt al meer dan 10 jaar aan de architectuur en zal een proof of concept presenteren. Deze casus toont hoe de data architectuur de diverse taaldomeinen binnen ProRail integreert en ingezet kan worden om op een uniforme wijze diverse systemen te integreren. Het stelt de organisatie in staat om op te stijgen uit de welbekende landschap van software silos.
Ron presenteert de architectuur en zijn ideëen over model management en de uitdagende werkomgeving waarin gepoogd wordt te werken met het concept "model once, develop anywhere". Hij zal samen met Marco Wobben ook spreken over hoe architectuur met multi-user, multi-model, multi-version te hanteren. Er zal ruimte zijn voor vraag en antwoord aangaande de architectuur en het spanningsveld tussen backlog, werkafspraken en toolsupport.
Meetup registration is no longer possible, but the slides are here.
May 2018
After many years of working and releasing updates in the realm of CaseTalk version 8, it is time to move on. After solving many issues along the way, and implementing lot's of features during many, many cycles, we feel we need to bump CaseTalk towards a new major version number. CaseTalk 8 has received hundreds of updated and features over its lifetime. Now version 9 adds well over 70 changes to it's release and some great new improvements.
Apr 2018
After having FCO-IM described on the English Wikipedia pages, we felt the need to also present this Dutch product on the Dutch Wikipedia pages. Please feel free to add your contributions to it.
In case you use Wikipedia, and like it to continue offering you content, please thank about making a small donation.
Feb 2018
CaseTalk Modeler 8.30 - The Valentine Hotfix

We started improving some of the drag and drop features in CaseTalk, when a blocking issue came up. If you're working on models containing custom attributes, the GLR transformation may stop. For this stopping issue, we created this hotfix where you'll get interface improvements earlier then scheduled as a special valentine gift.
For more information on what's new, please read: CaseTalk Modeler changelog.
Feb 2018
CaseTalk Modeler 8.29 is another maintenance release strengthening internal sql usage.
Much progress has been made since our previous release, merely 2 weeks ago. Another cycle of increased stability and internal sql functionality seemed worth getting out as soon as possible to our users.
Extended the internal sql engine with "macro" and "annotation" functions.
Expression pattern matching can be made case-insensitive.
And much more..
For more information on what's new, please read: CaseTalk Modeler changelog.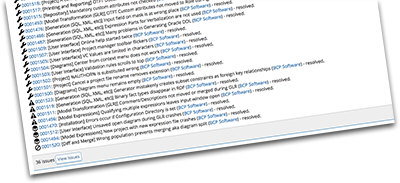 Februari 2018
For the fourth time in a row, CaseTalk sponsors the Data Modeling Zone. This time we'll visit Düsseldorf in Germany, and Madison USA.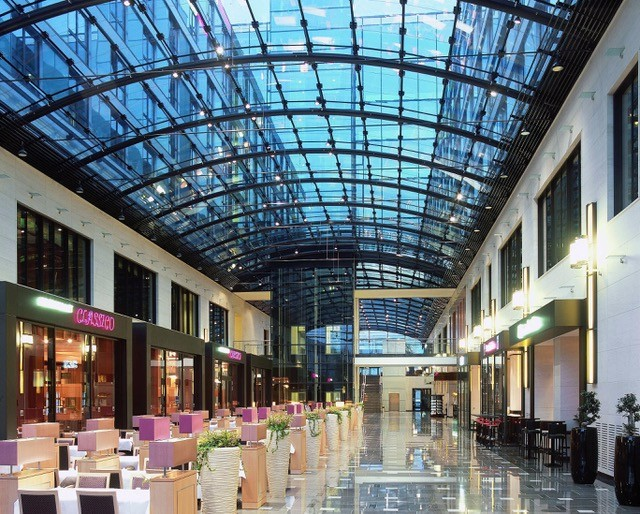 Jan 2018
CaseTalk Modeler 8.28 and Viewer 3.3 is a maintenance release with massive speed improvements for large and larger information models.
Since our last release 35 reported tickets have been resolved. Major features implemented in this release are:
Massive speed improvement in models with over a thousand fact types.
Customizable sql based model validations.
Denodo Materialized Tables containing example population.
JSON Schema Table generation
Automatic creation of README.MD for SVN and GitHub projects.
For more information on what's new, please read: CaseTalk Modeler changelog and Viewer changelog.