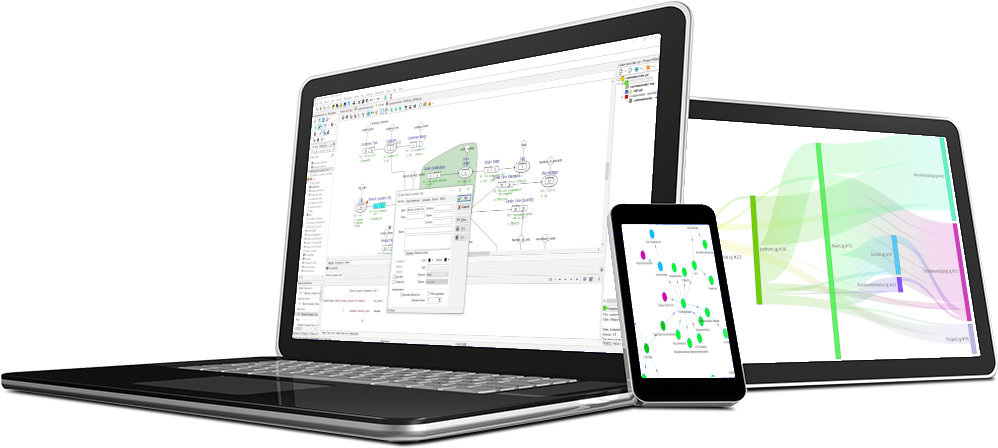 ---
Model once, develop anywhere
CaseTalk is a tool which helps you close the gap between business and IT. It supports modeling the business information in natural languages, using concrete examples. Business knowledge is captured in a non-technical, conceptual manner, preserving all semantics used by your experts.
To close this gap, CaseTalk is built on two functional pillars which set it apart from any other modeling tool.
First, by capturing facts and generating text back, domain experts can specify and verify the information model without requiring technical knowledge.
Secondly, it comes with a wide range of generators to bootstrap your next IT product while staying fully aligned with the business requirements.
Benefits of increased stakeholder engagement are the deeper insights in business needs, strengthen your data governance by improved shared understanding, building a common business glossary, increase data quality, reduce maintenance risks and costs.
To learn how that works, watch our videos, order a book, or contact us for a virtual meet.