We have been introduced to many data terms: Data Engineering, Data Management, Data Science, Big Data, Data Warehouse, Data Lakes, Data Mesh, and so on. And now based upon all the data out there, we are handed the key to the door of AI. All the time in need for information, we seem to be starving by the lack of it. Before data becomes information, we should at least have put some meaning around it. Facts may help you out. Once your people speak a common language, they can clearly explain what the data means. At that point all the above terms will make sense.
Full Communication Oriented Information Modeling, allows precisely that. It methodically enables users to capture how people communicate in natural language about their data. Annotate that with the required requirements, and generate technical artifacts on the fly. That will help your data professionals to build tools to provide you with information. Until that time, you might find yourself eating data.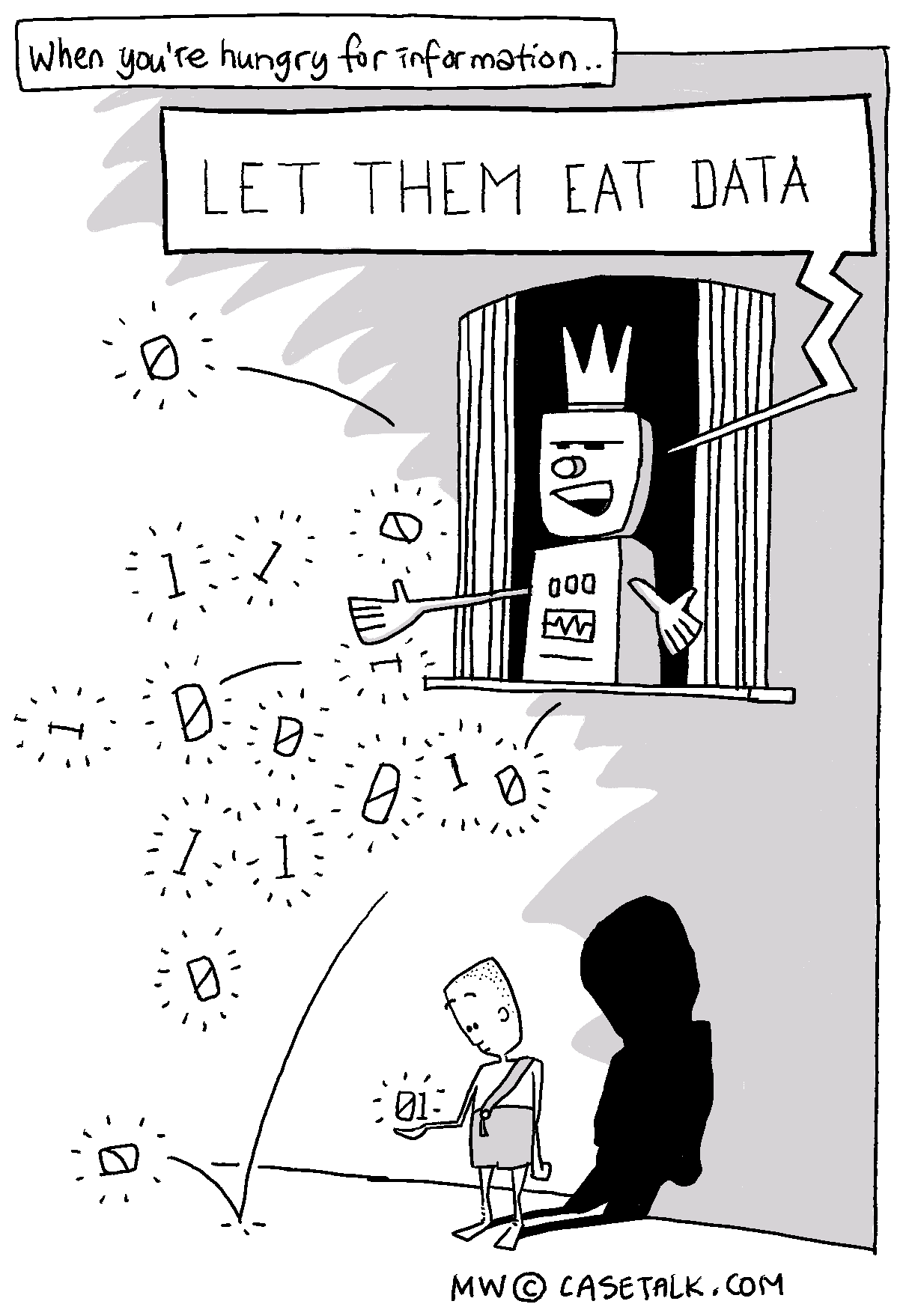 ---

This license allows users to copy and distribute the material in any medium or format in unadapted form only, for noncommercial purposes only, and only so long as attribution is given to the creator.
CC BY-NC-ND includes the following elements:
BY – Credit must be given to the creator
NC – Only noncommercial uses of the work are permitted
ND – No derivatives or adaptations of the work are permitted