CaseTalk release 12.4 adds support for multiple languages in a single information model.
After releaseing 12.3 we worked hard to close almost 70 tickets. In the process we added the first improved support for multiple languages. Not just being able to add expression in different languages, but also being able to translate fact type names, and show diagrams in that translation. For our international customers we can now support terms and fact expressions in multiple languages in the same information model. Here are some of the most prominent features:
Allow NULL equivalent entry for examples
Add column name option for Full Path
Show diagram in other languages
Show translated expression tree
OWL with language specifiers
Business Glossary with translations
Multi-lingual model support
Provide Semantics and Examples in UML
Show comment in diagrams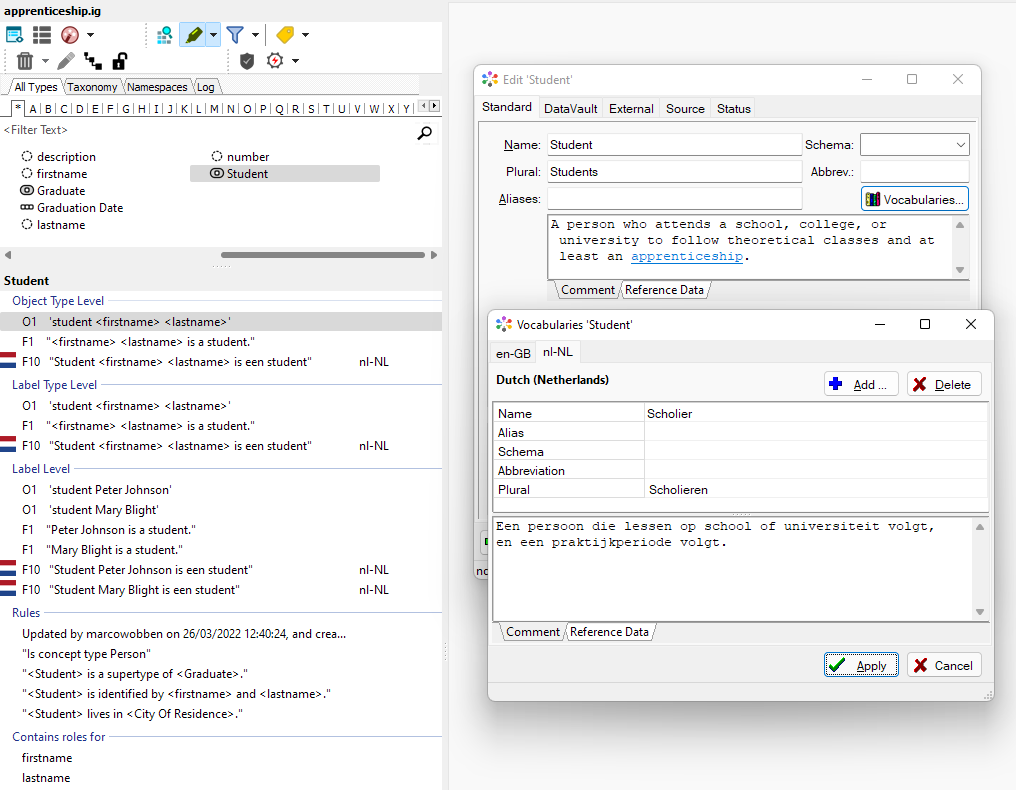 Get your free update from our download section. For a complete list of changes, click here.