August 2021
The release of CaseTalk 12.0 closes more than 100 tickets, adding some great new productivity features.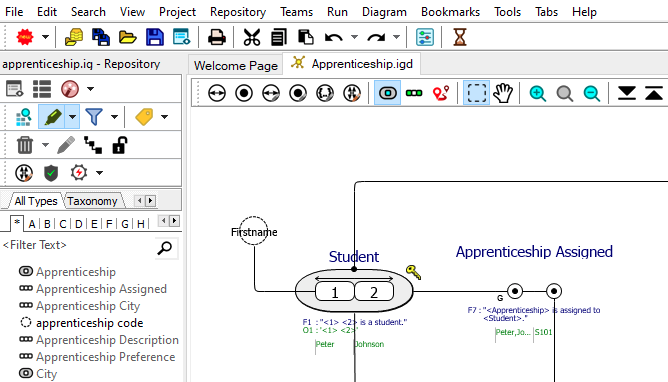 All brand new button icons.
Top-Down modeling with Concepts and Containers.
XOR and diagram subset visualizations.
Created On/By and Modified On/By columns on all records.
Namespace colors throughout the user interface.
Trim the diagram by hiding roles or role numbers.
PlantUML visualizer embedded (Java required).
Merging models reports 'left-overs'.
Server reports updates by colleagues.