Below you'll find the most recent and general news items. If you're keen on staying connected to read more inside developer stories and previews please join the CaseTalk community.
---
Sept 2017
CaseTalk Modeler 8.25 is shipped as certified software, signed by BCP Software. CaseTalk Modeler has received many stability improvements thanks to users sending us feedback. We advice you to update or upgrade as soon as possible if you're working with a version which occasionally crashes. For more information on what's new, please read: CaseTalk Modeler changelog.
Sept 2017
CaseTalk Modeler 8.24 has been released today. It contains 24 resolved tickets and new features. Since we've added the new IDE user interface to the options of CaseTalk, the release of 8.23 has seen minor updates to plug all the different internal state errors. This release is finally the more stable version which also adds a few new features. Feel free to download your update and enjoy the work. Click here for the full CaseTalk Modeler changelog.
In addition to the Modeler, we've bumped the Manager to version 4.6. It now includes a model dependencies browser. Allowing users to navigate among models used and see by which other they're used.
July 2017
This month delivers a big update for the entire CaseTalk suite. We updated and released the Modeler, the Viewer and the Manager. In total this releases contains well over 40 changes and improvements. Within a couple of weeks we bumped our Modeler 8.23 towards 8.23.2 and 8.23.3. We felt obliged to bring hotfixes as soon as possible to make use easier and less error prone. To provide some comfort we also released the Postgresql plugin for those eligable.
CaseTalk Viewer (3.0) enhances the UML class diagram options.
CaseTalk Manager (4.5) supports downloading a model and tightens the grip on synchronized diagrams.
Please download your update at your earliest convenience.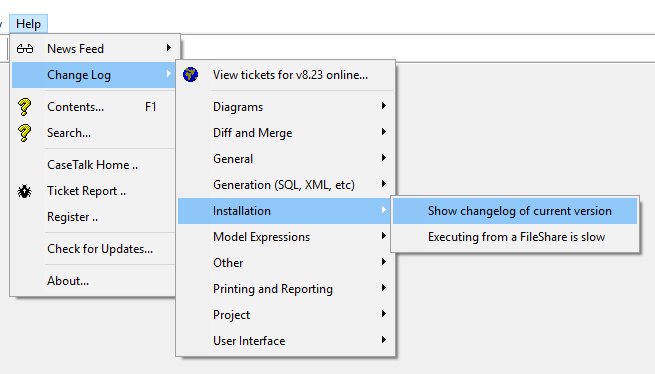 May 2017
CaseTalk Modeler 8.22 has been released today. It contains 18 fixed tickets among which are the following:
Custom Attribute definition for IG and IGD files.
Reopen last project after restart. (see the Options\Preferences)
Show diagram disconnected state as icon.
Show the archives as history.
Show a windows system context menu.
Various XSD generation fixes.
and much more (see: CaseTalk Modeler 8.22 - Changelog).
You are welcome to download your update.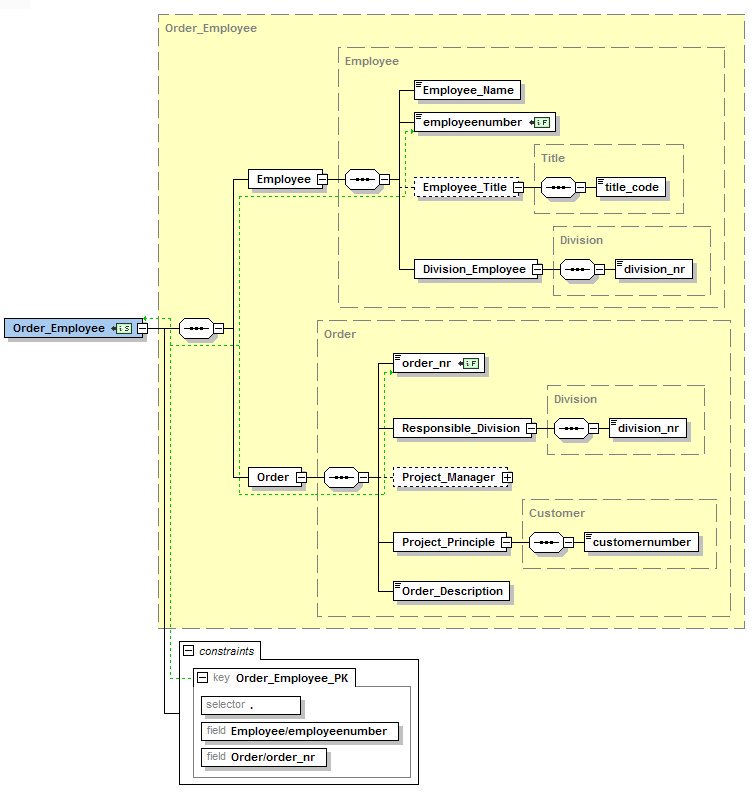 April 2017
After releasing the new 8.20 earlier this month, we received tickets mentioning both minor and crucial issues. While we were working towards the next release, we decided to deliver this hotfix first. Have a look, and download your update. (CaseTalk Modeler 8.21, CaseTalk Manager 4.4.2).