With the olympics in Rio still in mind, we've decided to build a small model to illustrate the power of CaseTalk using these games to which many relate.
Source
We first started look at the website rio2016.com to find some representitive facts. We than verbalized some of these facts (a made up a few) to assemble a fact based model in CaseTalk.
Facts
Some of the fact verbalizations are listed here. For a complete overview you may click the diagram.
VENUE LOCATION
"Venue Carioca Arena 3 is located at AV. EMBAIXADOR ABELARDO BUENO, 3.401 - BARRA DA TIJUCA."
FIRST NAME
"Athlete 113 has first name Andrea."
PARTICIPANT SPORT
"Participant 113 plays Taekwondo."
(See also the SlideShare presentation.)
Diagram
The visualization of the model is presented in this diagram: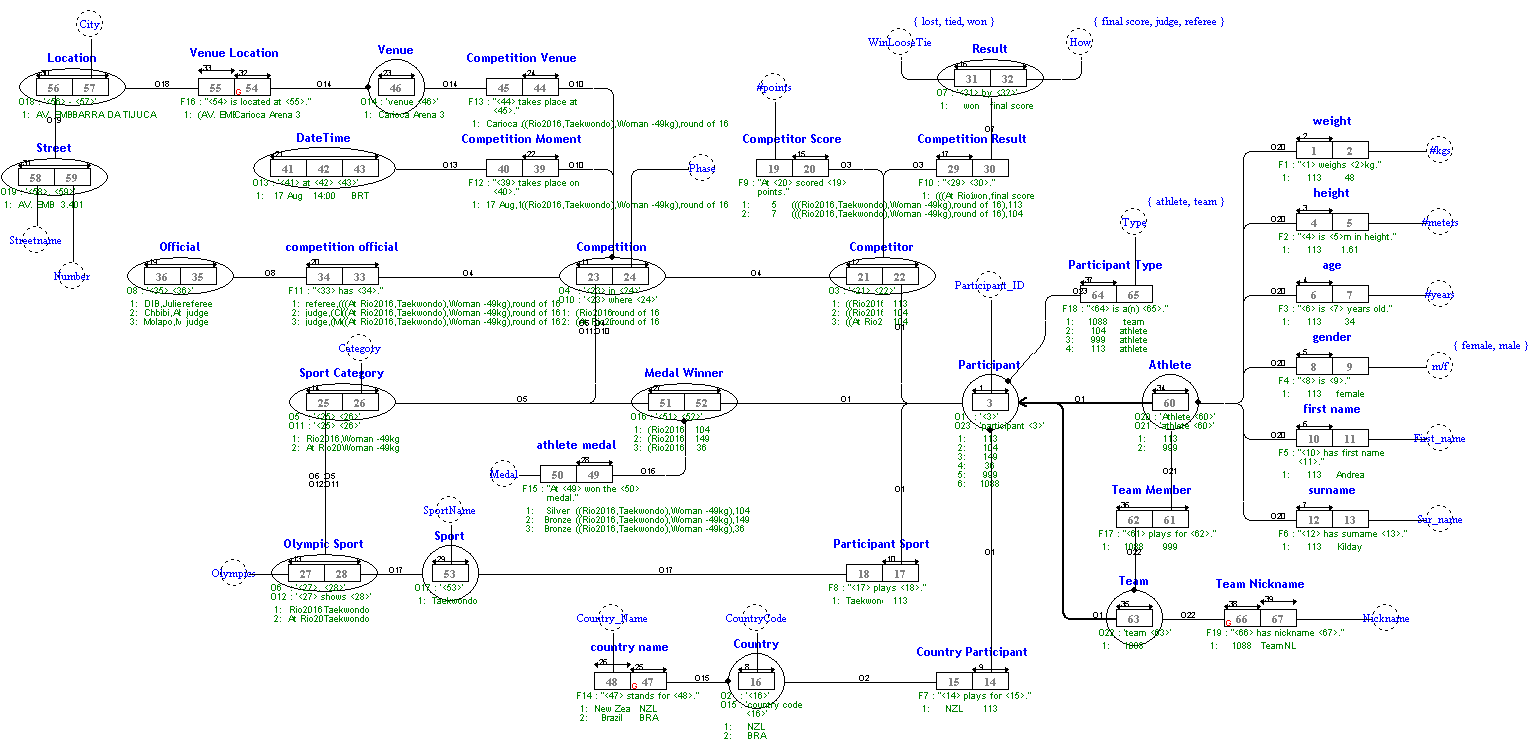 Transformation
After we've completed entering the facts a simple transformation delivered a relational model which was visualized using our CaseTalk Viewer.